Feeling uncertain about where to begin with your NDIS plan funding is a common experience, and you're certainly not alone. Every year, we address numerous inquiries from participants seeking clarity on their NDIS plans. The distinctions between Capacity Building, Core Supports, and Capital Supports can often be perplexing.
To cater to individual needs, the NDIS allocates funding into three primary categories, each with its subcategories. Among these, the NDIS Capacity Building category is often the most challenging and misunderstood.
To provide you with a clear understanding, we've compiled a brief article focused on one of the most frequently queried support categories - Capacity Building. This article aims to shed light on how it operates within the broader framework of your NDIS plan.
What is the Capacity Building Support Budget?
Capacity Building Support plays a crucial role in fostering personal growth and development. In both the corporate sector and disability support, it signifies a focused effort to enhance skills, knowledge, and efficiency. As one hones their abilities, confidence naturally grows, enabling them to handle new tasks and responsibilities with ease.
The primary goal of NDIS Capacity Building funding is to facilitate activities that promote independence and skill acquisition. These activities should directly align with your objectives. Examples of such endeavours may include transitioning to more independent living arrangements, securing employment, or seeking assistance in effectively managing your NDIS Plan.
"Capacity Building Supports are designed to enhance your independence and skills, empowering you to pursue your goals. Unlike your Core Supports budget, funding allocated to Capacity Building Supports is dedicated to specific categories and cannot be reallocated. It can only be utilized to acquire approved individual support within the designated Capacity Building category. These categories include:"
Core Supports focus on enabling you to carry out daily living tasks. For instance, this might involve having your meals prepared and delivered. On the other hand, Capacity Building supports aim to equip you with the skills and knowledge to perform these tasks independently. Using nutrition as an example, Core Supports might provide you with prepared meals, while Capacity-building supports will empower you to prepare nutritionally balanced meals yourself.
The Capacity Building categories are:
| | | |
| --- | --- | --- |
| In Your NDIS Plan | In the Myplace Portal | Description |
| Support Coordination | Support Coordination | This provides a fixed amount for a Support Coordinator to assist you in effectively utilizing your plan. |
| Improved Living Arrangements | CB Home Living | Offers support in finding and maintaining a suitable living situation |
| Increased Social & Community Participation | CB Social Community and Civic Participation | Focuses on skill development and training to enhance your ability to engage in social, community, and recreational activities. |
| Finding & Keeping a Job | CB Employment | Covers employment-related support, training, and assessments to facilitate job acquisition and retention, including specialized assistance like school leaver employment supports. |
| Improved Relationships | CB Relationships | Supports the development of positive behaviors and effective interaction with others. |
| Improved Health & Wellbeing | CB Health and Wellbeing | Provides advice on exercise and diet management to address the impact of your disability. Note that gym memberships are not covered by the NDIS. |
| Improved Learning | CB Lifelong Learning | Includes training, guidance, and assistance in transitioning from school to further education, such as university or TAFE. |
| Improved Life Choices | CB Choice and Control | Focuses on plan management to assist in overseeing your plan, funding, and payment for services. |
| Improved Daily Living | CB Daily Activity | Encompasses assessment, training, or therapy aimed at enhancing your skills, independence, and community involvement. These services can be provided on an individual or group basis. |


How does Capacity Building Budget help NDIS Participants?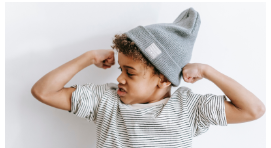 1. Fosters Inner Strength- Clients, their parents and caregivers, and disability service providers can now approach disability support with a growth mindset. Instead of focusing on their impairment, participants are given the tools to become lifelong learners by building on their strengths.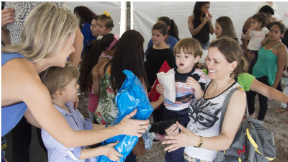 2. Comprehensive Service Delivery- The NDIS capacity-building strategy employs several human, organizational, and systemic techniques and tactics to ensure its sustainability and effectiveness. Capacity building removes many barriers to goal achievement and encompasses a wide range of services, from training usedul skills like cooking to developing professional abilities on the job.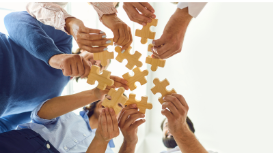 3. Problem-Solving Guidance- Conflict resolution abilities must be developed for NDIS capacity building. They adopt a problem-based methodology that considers participants as ongoing learners who learn brand-new abilities as they take on new tasks. Setting goals, deciding on the best development techniques for themselves, and taking stock of their development are all active participation tasks for participants.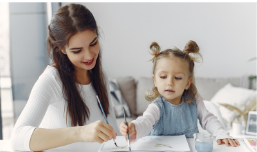 4. Readiness for Daily Activities- Participants in NDIS capacity development programs are better prepared for everyday situations as their skills and capabilities increase. The capacity building focuses on helping individuals improve their ability to take care of themselves, communicate, and contribute to their families and community. This helps them live more independently and engage more fully in society.
Capacity Building Support Categories -
There are nine different types of capacity-building support
Support coordination provides funding for hiring a support coordinator to assist with plan development and implementation. You can use this support to achieve your goals
Improved living arrangements help you find and maintain suitable housing that meets your needs. This assistance ensures you have a comfortable place to live.
Increased social and community participation involves connecting with people, enhancing social skills, making friends, and engaging in community events and group activities. This type of support enriches your social life and community involvement.
Finding and keeping a job is exciting, but it can also be very helpful to work with a professional who can help with every step of the job search process. This includes finding jobs, applying for jobs, updating your resume, and connecting with peer support and job opportunities.
Improved relationships are important to everyone. You can use this money to develop a behaviour support plan tailored to your specific needs, or you can use it to support behaviour intervention programs/behaviour management programs.
Improved health and well-being. Maybe one of your goals is to become healthier. The support services in this budget can help you maintain a healthy lifestyle. This could include meeting with a trainer, having a scheduled meeting with a dietitian, learning about food preparation, or consulting with a dietitian or personal trainer.
Improved learning. Do you want to upgrade your education? This funding can be helpful if you want to enrol in a TAFE program, attend university, or start a traineeship. You can seek assistance with your budget for studies, timetable planning, or application. You can even request to attend class with a support professional.
Improved life choices. Plan management can assist you with funding, managing your plan, and the cost of services. You can choose to use this support to make better life decisions.
Improved daily living. This encompasses therapeutic services provided by physiotherapists and occupational therapists. You have the option to allocate this funding to medical assistance that enhances your day-to-day independence.
Did you know?
Unlike your Core Supports budget, your Capacity Building Supports budget cannot be moved from one support category to another. Funding can only be used to purchase approved individual supports that fall within that Capacity Building category. For example, if you have money designated for "Improved Daily Living", you cannot use that money to fund another category, such as "Improved Life Choices".

How Caring Humans can help you make the most of your NDIS Plan?
Now you know all about the Capacity Building Budget and how to use it, you're probably wondering how to make the most of your NDIS Plan. That's where Caring Humans can help!
Why Choose Caring Humans?
Experienced Team: Team consists of highly skilled and compassionate professionals who have extensive experience in the disability sector. We are dedicated to delivering the highest quality of care and support to our clients.
Person-Centred Approach: We understand that everyone's journey is unique. That's why we take a person-centred approach, ensuring that your individual needs, goals, and preferences are at the forefront of everything we do.
Collaborative Partnership: We believe in fostering collaborative partnerships with our clients, their families, and other support networks. By working together, we can create a strong support system and achieve the best possible outcomes.
Commitment to Quality: As leading NDIS service providers, we are committed to maintaining the highest standards of quality in all aspects of our services. Your satisfaction and well-being are our top priorities.
To learn more about our capacity-building support, please contact us today. We would be happy to answer any questions you have and help you get started on your journey to a more independent and fulfilling life.